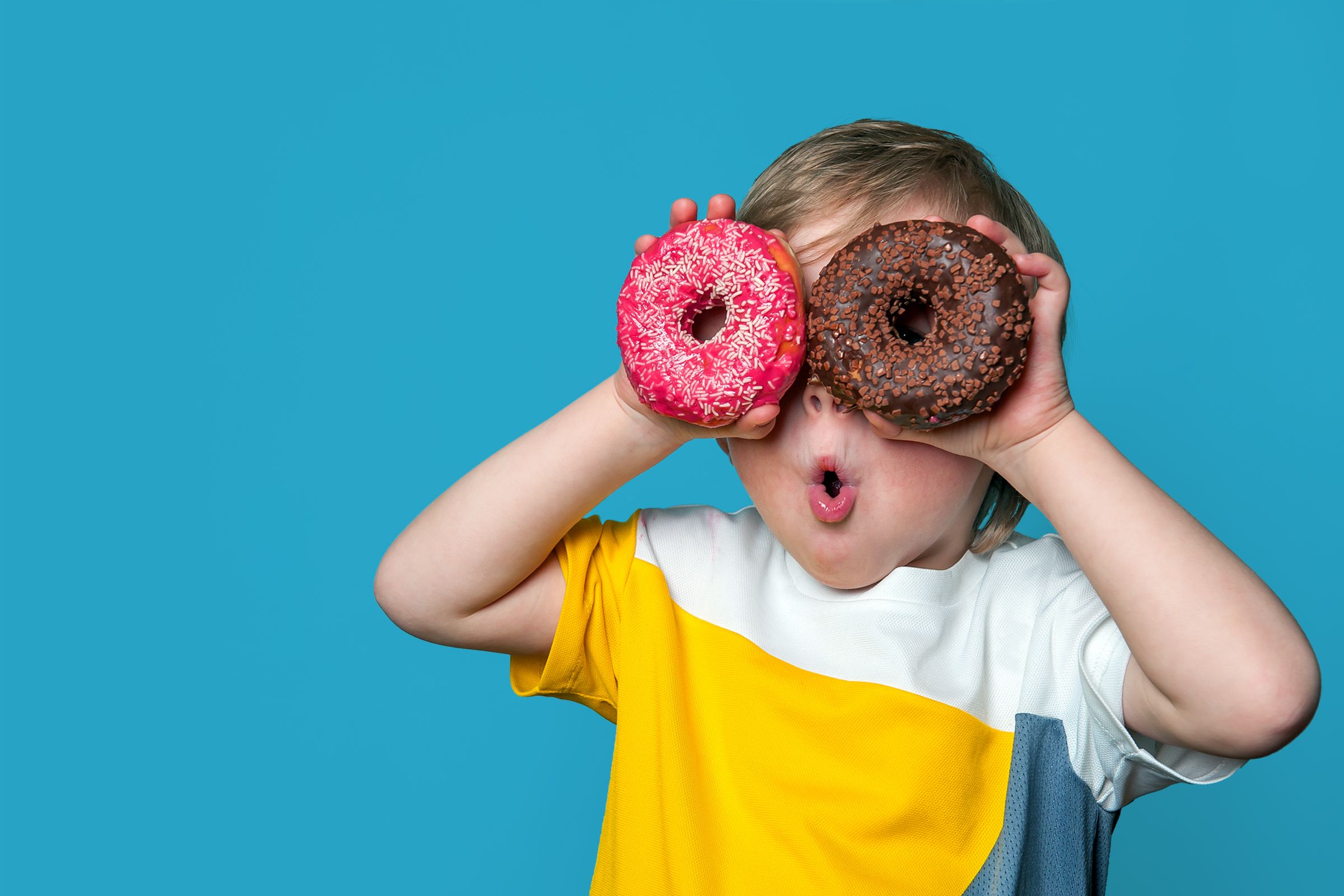 Protect your
family


Write a will from home
Legally valid and built by lawyers in Singapore

30-day money back guarantee

Online support, 9am-6pm everyday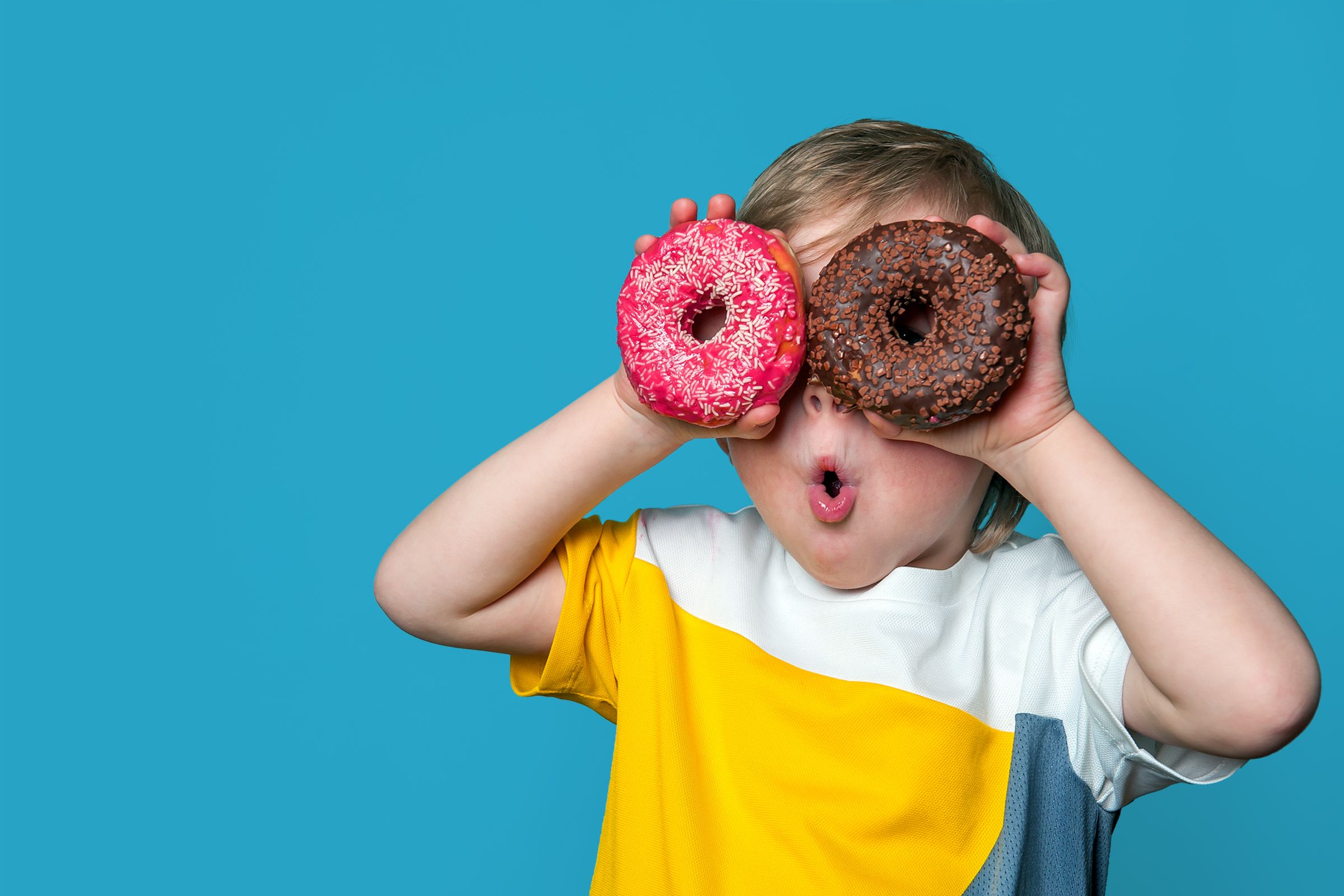 How It Works
Create your will in minutes,
store online and update anytime
Answer a few easy questions
Easily decide what is right for you and your family, with all the options you would have if you used a lawyer.
We pack everything you need into a handy, easy to understand document that you just need to sign.
Unlimited updates with every will. Access your will at anytime and update it, free of charge.


Yiling Choo, Environmental Engineer
It was very easy to understand their step by step process. I recommend it.

Timothy Chew, Father of 2
I was dreading doing this and spending lots of money on a lawyer, but their price is affordable!

Sara Thompson, New Zealand native, Singapore resident
So easy and fast, there's no reason to wait or put if off. One big item off the to-do list!
Built by lawyers, in Singapore
Our will writing tool has been created based on statutes such as the Wills Act, the Probate and Administration Act, and Singaporean case law.
Your Singapore-based will is designed around your specific cirumstances.
Based on Singapore law, your will is:
Fully legal after proper signing
No need to notarise your will
No need to register your will
Your will-based estate plan
Your will is built around you, with expert support when you need it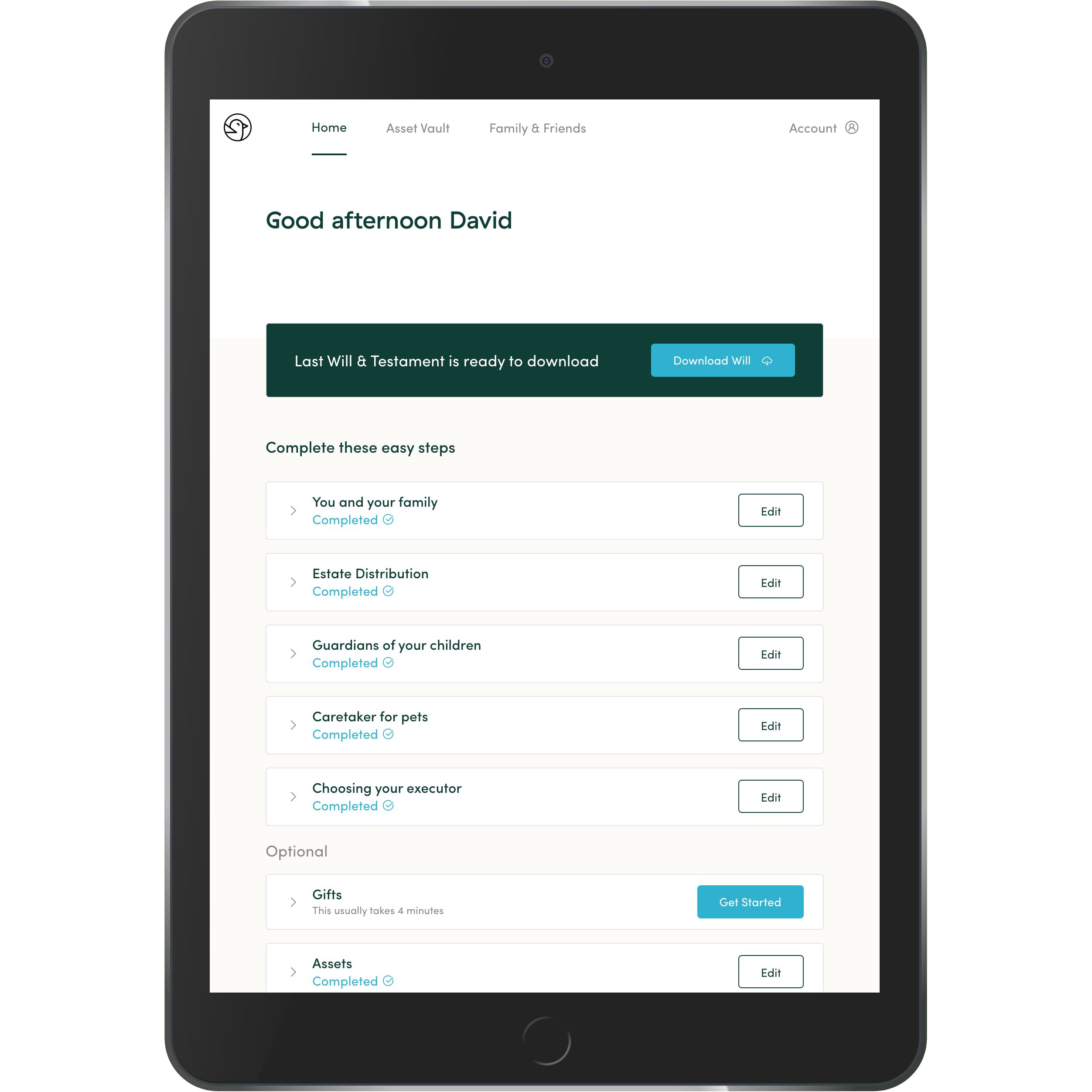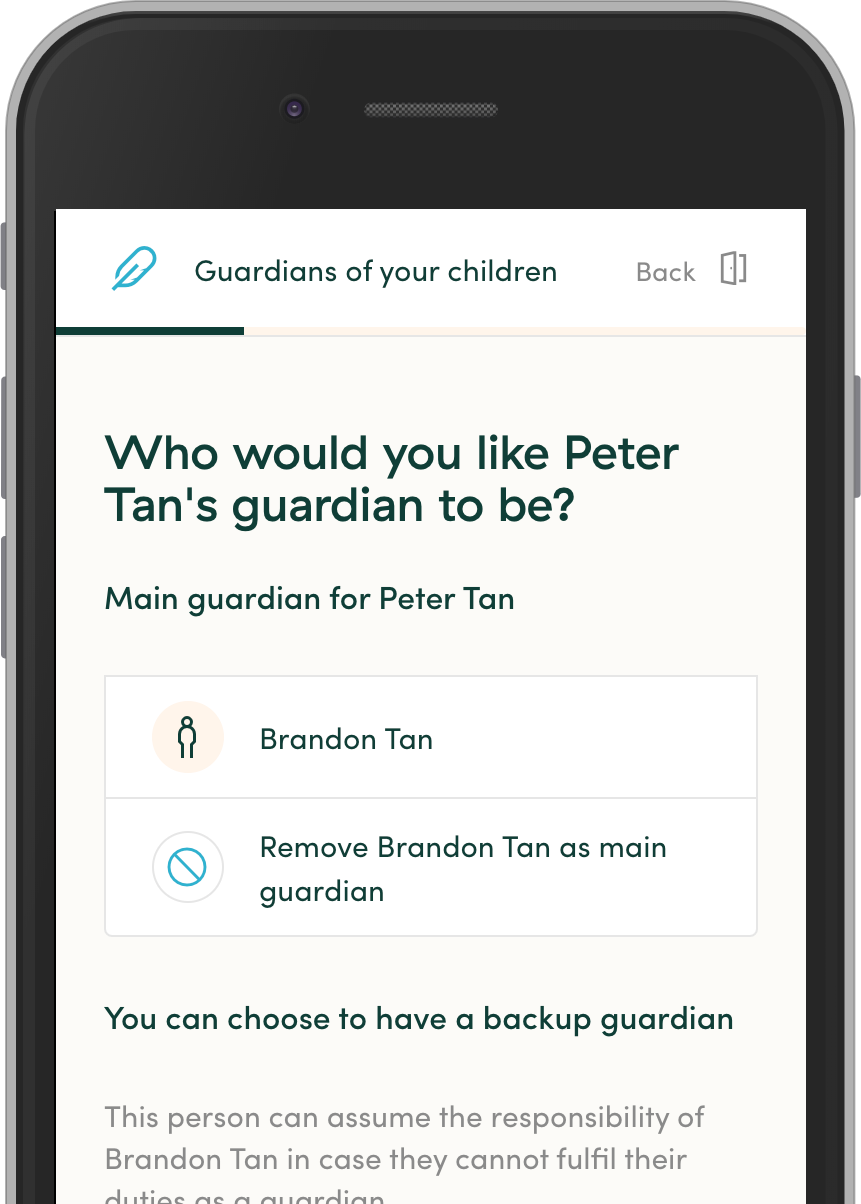 Guardians for children
Ensure your children's wellbeing by naming someone you trust. If they live abroad, name a temporary guardian as well.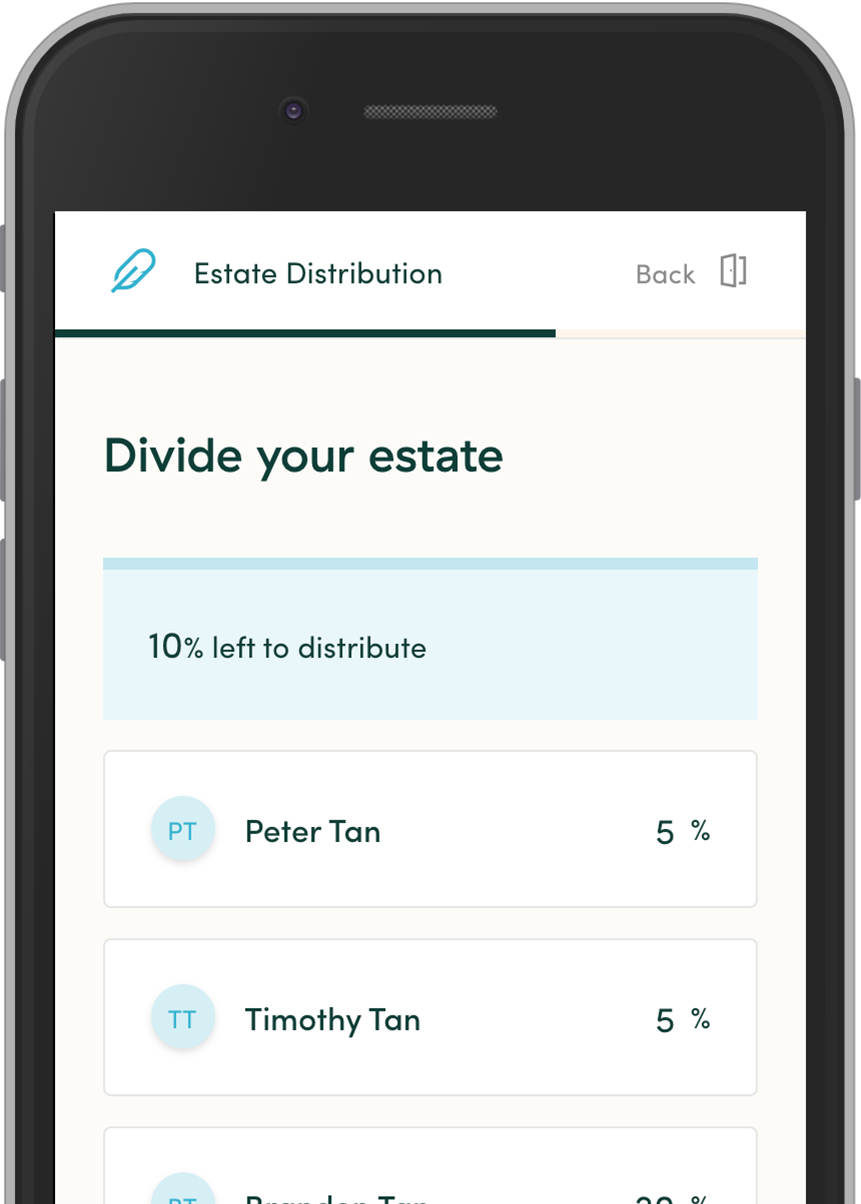 Gift anything to anyone
Anything you own can be gifted to any individual you want. Got that record collection that you want to go to that special person, not a problem. You can also choose to leave vehicles, collections of items and even simple money gifts.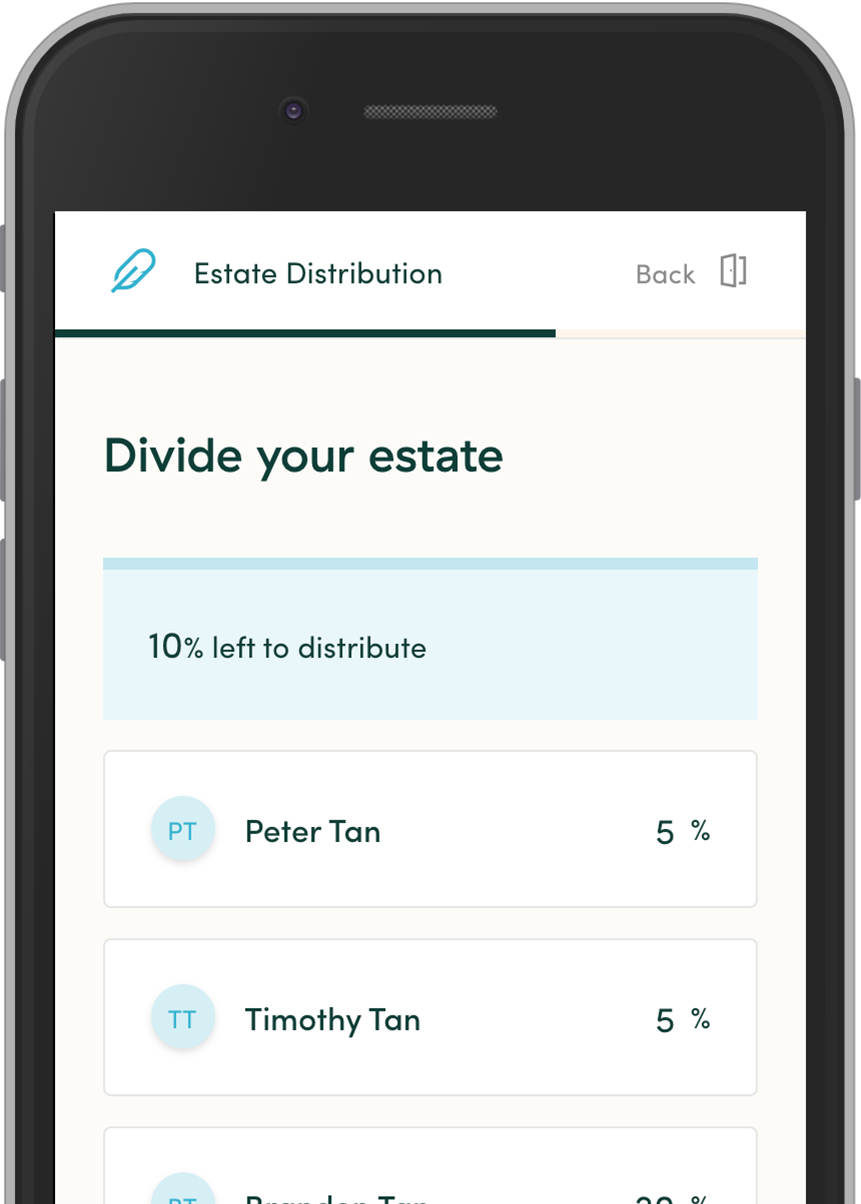 Your estate split how you want
Your will, your way. Ultimate flexibility around who gets your assets and possessions.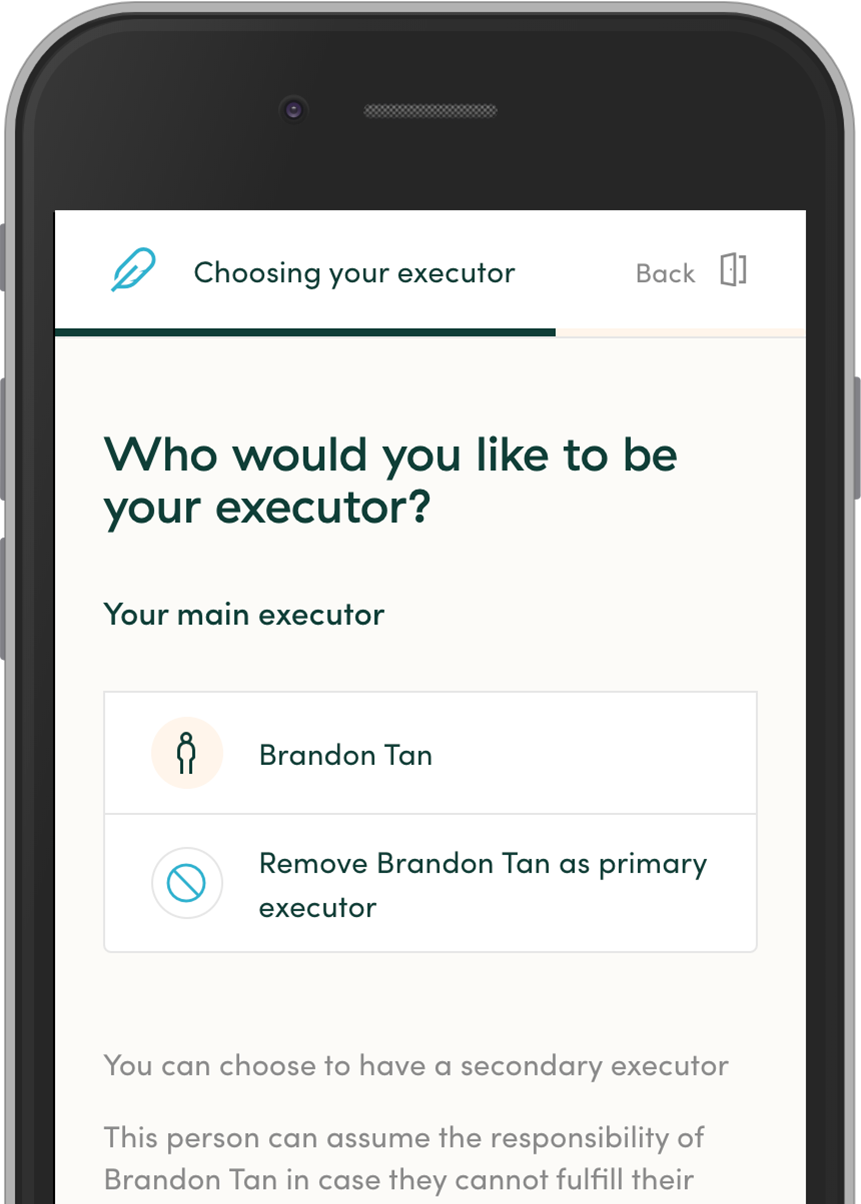 Naming an executor
Guidance on how to choose the right person to distribute your assets. Read about Choosing an executor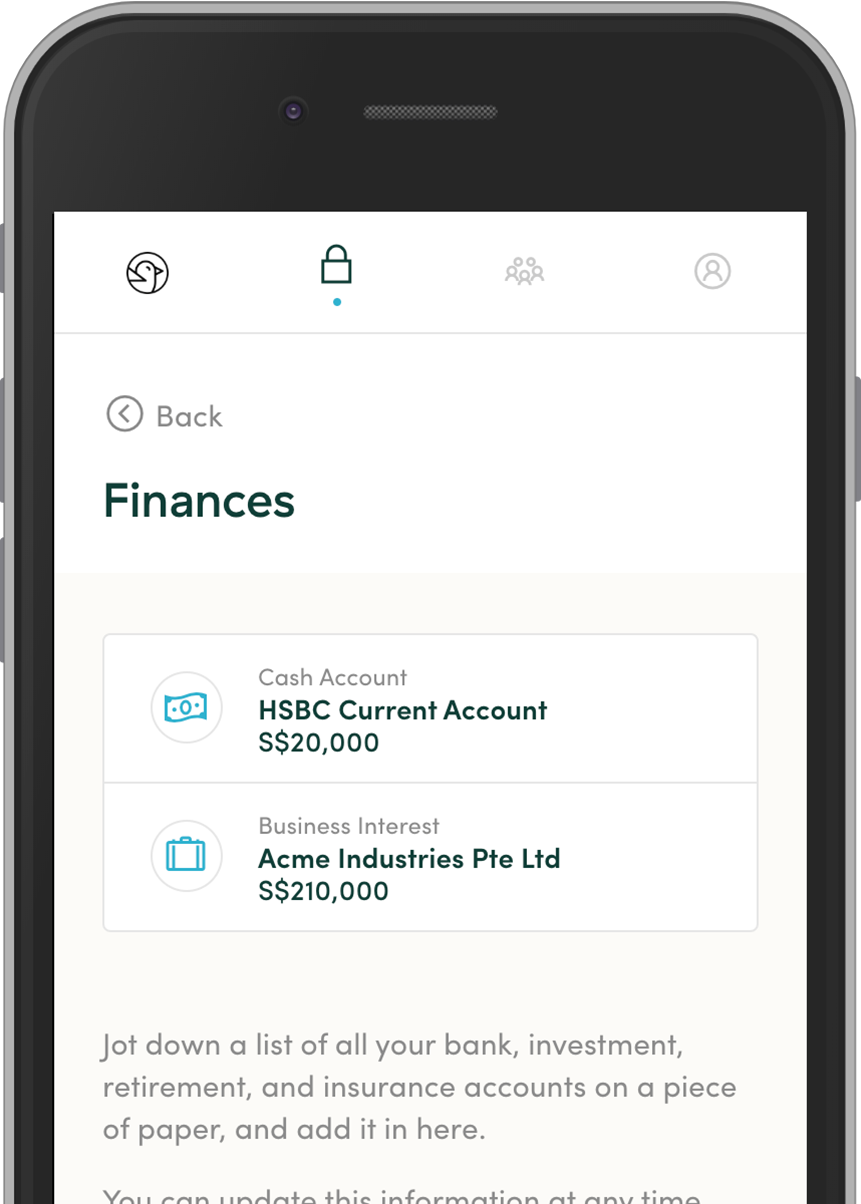 Organise all your assets
Give your executor all the information about your finances and properties in one place, attached to your will.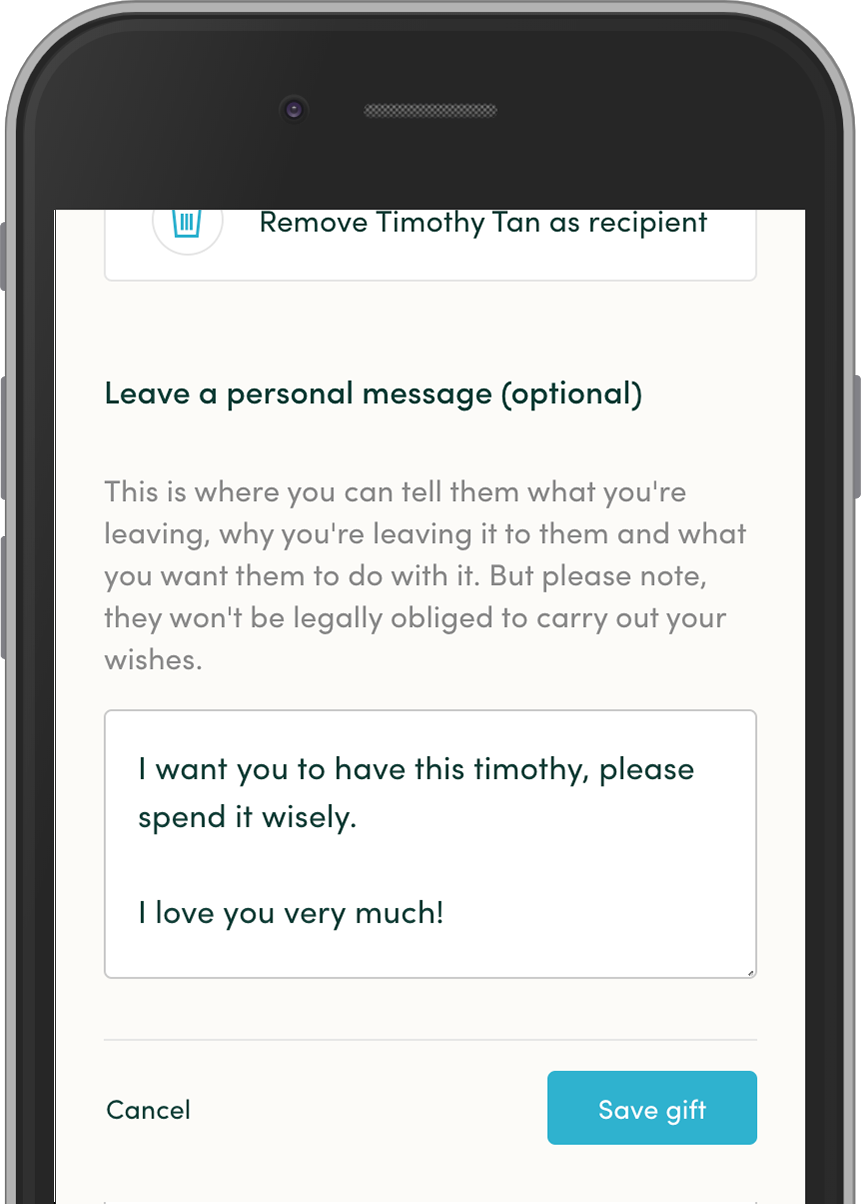 Personal Messages to loved ones
Leave personal messages to make your gifts even more meaningful.